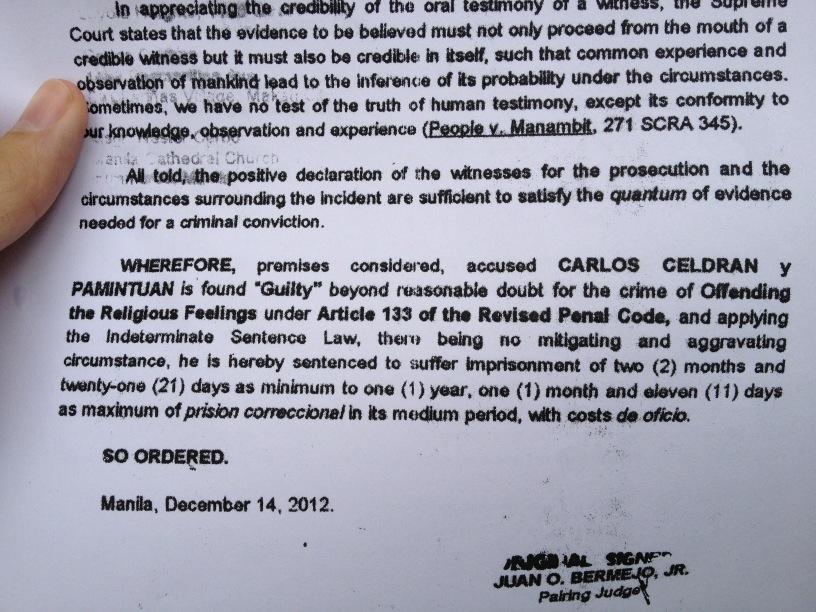 Why?
1. Because it is an injustice to jail a man who has "done nothing wrong but express his views" though in an improper venue.
2. Because it is justifiable to offend Catholics and their faith.
3. Because it's a conspiracy and the Church has the judge paid off like the other judges and parents of priest-abused children.
4. Because it's narrow-minded conservatives who want revolutionary minds in jail. Take Jose Rizal.
5. Because Carlos Celdran is a good man.
6. Because Carlos Celdran is right.
—
i just love fiction, don't you?
"Apart from his stunts, you hardly see Celdran on TV or elsewhere discussing the issue of reproductive rights and health soberly and intelligently. That sort of thing is done by the honorable men and women in the RH community who might think that they've found an ally in Celdran but who, I believe, are increasingly getting tired of his nincompoopery." – James Cordova